Message from Kyle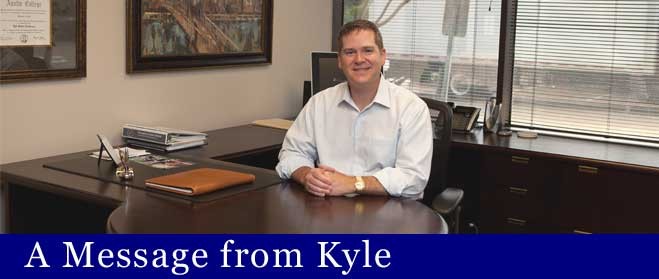 Deatherage Financial Consulting was founded on the idea that clients want to work with an advisor and not a salesperson. Clients should feel relaxed, not tense, when discussing their financial future. Clients should also feel well informed and confident in their decision making abilities. After 25 years of serving my clients in the greater Dallas area, I still believe in this philosophy.
My clients are a diverse group of folks who were all looking for the same thing – someone who takes an objective and consultative view of their finances with experienced eyes. Someone who dedicates the time to listen to their needs and learn what is important to them. Someone who not only wants the best for them and their families, but help create a sound plan to help them reach their goals.
And thus, client relationships have been built on trust emanating from a basis of my independence, honesty and integrity. The client service model I developed within my practice is where my clients are an extension of my friends and family.
Kyle Deatherage, CFP®