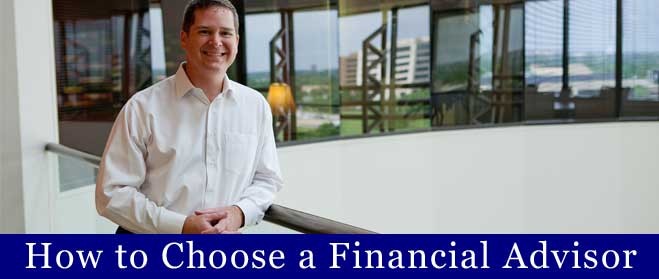 When making a step towards finding a financial professional to work with, it is very important to explore and understand why you are looking for an advisor. For example, perhaps:
You are looking for assistance with planning and preparing for a future goal, such as an early retirement.




As a business owner, you want to ensure all areas of your personal and professional life are in tune with one another.




Your current needs are changing. You wish to replace your existing advisor with someone who can provide products and services to enhance your financial objectives.
We believe there are three key components to consider when selecting a financial advisor. Whatever your motivation, we hope the list below will help you determine the qualities of your relationship with a financial professional who can help you make better decisions, while providing the personalized service and attention to best suit your needs.
1. TRUST
Fiduciary standard: As stewards to your wealth, your advisor always acts in your best interest. You feel confident your advisor is committed to holding you and your assets in safekeeping.
Relationship trust: This trust is built from integrity, respect, honesty and dependability. The advisor shows genuine care towards you and what matters most. They are consistent with their deliverables. Whether at the the initial stage or a long-term relationship, you have complete confidence in your advisor.
Do you like them? At the end of the day, do you like your advisor and trust them? Do you have confidence telling your friends and family about them?
2. CONFIDENCE
Relevant experience: Look for an advisor who has experience working with clients with similar needs to yours. Also examine the advisor's experience developing investment strategies to manage risks through various marketing cycles and conditions.
Credentials: A financial professional with or without credential doesn't mean you will receive a different level of service. An advisor with credentials does, however, signify they passed a comprehensive exam, required to complete rigorous training annually, specialize in certain disciplines, and has the necessary tools to develop a well-thought out portfolio.
Disciplinary records: The advisor you choose to work with should have a record that is free from complaints and comments.
3. BUSINESS ARRANGEMENTS
We believe a financial advisor should work along with the client's professionals, such as legal and accounting, to ensure all areas of your financial life are well-coordinated and the approach is consistent.

In the event you need the services from advanced expertise, your advisor should have a relationship with local experts to help fulfill your professional needs.